Archives by date
You are browsing the site archives by date.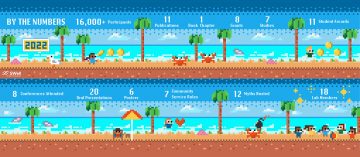 A huge thank you to the 16k+ participants who volunteered to be part of our studies and contribute to sexuality science. We could not have done it without you! We are so fortunate to have our research and our students supported so generously this past year by a variety of funding sources. This work would […]
Are you interested in participating in our research about sexual pleasure? We're looking for people to participate in a ~30 min online survey in understanding people's experiences of sexual pleasure. You are eligible if you… • are 18 years of age or older • fluent in English • have access to an internet-connected device Click […]
Thanks to the Canadian Foundation for Innovation and the BC Knowledge Development Fund, Dr. Dawson and her team are getting a renovated lab space where they will have access to one-of-a-kind psychophysiology and observation infrastructure. This new space and equipment will allow Dr. Dawson and her team to conduct cutting-edge science to better understand factors […]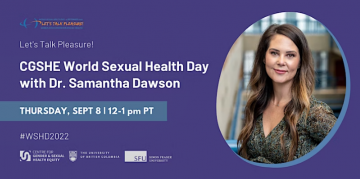 Aligned with WSHD 2022's theme, Let's Talk Pleasure, Dr. Dawson will discuss current research on sexual health and pleasure conducted by the SWELL Lab, including the Instagram mythbusting campaign, MisconSEXions! For a link to the recording of the talk click here: https://www.youtube.com/watch?v=2Jo60posxkc&t=174s
MA1 student superstar Erin Fitzpatrick won Best Student Poster (2nd place) at the 48th Annual Meeting of the International Academy of Sex Research in Reykjavík Iceland. Incoming postdoctoral fellow, Inês Tavares, received a Student Research Development Award to support her research on sexual well-being in the transition to parenthood. Congrats to these two rising stars!
All three graduate students did an incredible job presenting some of their latest research! Our Lab Director, Dr. Dawson, presented a poster with student co-authors, Greta and Simone. Their poster was about a brief online intervention for sexual well-being. Newly minted PhD Student, Sonia, presented her Master's thesis work on validating MouseView, an online alternative […]
On June 28th we got to celebrate BIG when SWell Lab's first graduate student—Sonia Milani—successfully defended her MA thesis entitled: Validation of MouseView.js as an online alternative to eye-tracking in sex research. Not only did Sonia give a stellar presentation, she also demonstrated her wealth of knowledge in the defense component! Well done Sonia, we […]